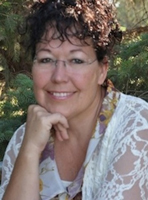 Full Remembrance and How to Utilize Your Innate Ability
Angela Blaha joins us on Whole Life Living Show Monday January 25, 2016 12:00 pm PST, 1:00 pm MST, 2:00 pm CST, 3:00 pm EST
Seeking Full Remembrance: Discussion of what full remembrance means and how to utilize your innate ability. Full remembrance has been a quest of mine for years and in 2015 spirit ask me to get serious. Full remembrance is the memory of who you are as a soul, a kind of consciousness which allows you to access what you came to this earth to do and who to be. Full remembrance allows you to step fully into your personal power because you remember the vastness and the beauty of your pure conscious state of being.
About Angela
With twenty-two years of helping people make positive life changes, Angela is a transformational teacher, mentor, speaker, channel and author.
She is passionate about helping people overcoming obstacles through their life journey. Her methods help to decrease stress, clarify goals by increasing optimism and strengthening natural abilities.
About The Councils
More recently, Angela has embodied two councils of light beings that deliver Akash wisdom through a unique energetic experience. The counsel's focuses on strength and courage and is devoted to the surrendering of a perfected state of consciousness, which is the natural condition of the soul, pure love.
You can find out more about Angela Blaha @ http://angelablaha.com
Angela is graciously giving #TheWholeLifeLivingShow Viewers a gift: A series of 9 "Show Me's" of empowerment including activations, meditations, videos and practical exercises. Use these practical tips to strengthen who you came to this earth to be.
Here is the link to gift – http://bit.ly/wholelifeliving
#AngelaBlaha, #SherryGideons, #Digital TV Host, #Howtouseyourinateability, #ChangeMakers, #Consciouslness, #SoulMemory #10X
Click on the Whole Life Living Show word below to be taken to Blab to Subscribe:
Tags: Angela Blaha, Seeking Full Remembrance, sherry gideons, Transformational Beings, Whole Life Living Show