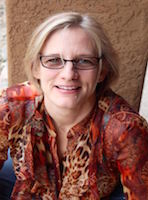 "Awakening Thru Infidelity — Using painful betrayal experiences to grow."
Flora Schule – Best selling Author "Succeeding Through Doubt, Fear and Crisis" joins us on Whole Life Living Show Monday February 1, 2016 12:00 pm PST, 1:00 pm MST, 2:00 pm CST, 3:00 pm EST
– Using every experience in your life to grow and awaken, especially but not only the most painful ones.
"Awakening Thru Infidelity — Using painful betrayal experiences to grow." – Becoming more and more sensitive so that trauma is no longer needed to grow and awaken. Tolerating less; asking for more with greater and greater clarity and nuance. Looking for places with discomfort in relationship, or confusion or irritations as signs of something in the way of awaken vs. pain and betrayal…
– One measure of "being in the flow of life" would be to see where you're not living consistently with what you say your beliefs are:  if you say you believe in an abundant universe but are struggling financially; or, you believe in well-being as your divine right but have long term unaddressed health or bodily issues; basically, ANYWHERE that you're not being a living demonstration of the grace and love of an abundant universal Source
– Outcome of Awakening: having true freedom to explore and experience yourself and Life newly… To learn and grow from experiencing newly and following what enlivens you.
As a healing facilitator and Clarity Coach, Flora weaves together her years as a professional attorney and couples mediator, hard money investor, energy healer, transformational breath coach and seminar leader, and tantra educator to bring rigorous compassionate honesty, earning her nickname as "The Warrior for Truth."  She provides a loving safe space for her clients and students to discover the triumph of their precious human spirit over any earthly limitations, habits and challenges. Flora has successfully triumphed over financial limitations, physical anxiety, endocrine and fertility challenges, and marital infidelity with covert compulsive behaviors. Her deepest desire is to help others find their way through any struggles or limitations and experience the ease and flow, and even grace of being deeply healthy, happy, clear and at peace — mentally, emotionally, physically and in relationship.
About Flora
She is the creator of "Transcendent Healing body-mind clearings" and co-founder of "Conscious Connecting for Couples and Singles"; Best-selling author of "Succeeding Through Doubt, Fear and Crisis"  and her newest publication "Awakening Through Infidelity" can be found on Kindle.  All the support Flora provides with her consulting is intended for connecting deeper — to your own truth, to your inner wisdom and grace, and to others in a divinely present way that heals past hurts, patterns and even "addictions," and allows for the experience of whole-hearted connection, abundance, joy and peace.
You can find out more about Flora @ http://www.breathelifenow.com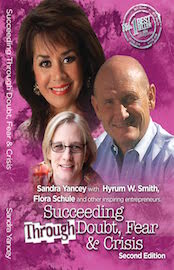 Flora is giving the #Thewholelifelivingshow viewers an inclusive gift: A Video recording not available elsewhere is now available for viewing and/or download only for radio show listeners: "Stay or Go in Relationships? – Guidance for when to stay put or know when to leave…." http://www.breathelifenow.com/radio-gift/#
#FloraSchule, #SherryGideons, #Awakeningthruinfidelity, #Wholelifeliving, #FlowofLife, #connectingdeeper, #overcomingpainfulexperiences
Click on the Whole Life Living Show word below to be taken to Blab to Subscribe for weekly shows
Welcome to Blab, a place to watch, join, and interact with live conversations about the topics that matter most to you.
Tags: Awakening Thru Infidelity, Flora Schule, Flow of Life, Overcoming Painful Experiences, The Whole Life Living Show, Using Painful Experiences To Grow, Whole Life Living