Women on the Edge of Two Worlds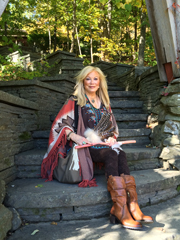 Best Selling Author Lynn V Andrews joins us on Whole Life Living Show Monday January 18, 2016 12:00 pm PST, 1:00 pm MST, 2:00 p, CST, 3:00 pm EST
Woman on the Edge of Two Worlds
Unlike so many important events, one of the most significant changes in a woman's adult life passes by without ritual or recognition, an unspoken and mysterious journey. In Woman on the Edge of Two Worlds, Lynn Andrews takes a unique approach to the subject of menopause helping women to create new meaning for this life changing event. She chronicles her own journey as well as the experiences of women that have come to her for guidance. Lynn reveals that the change of life should not be seen as source of shame and secrecy, but as a transforming process of rebirth. It is the gateway into the most sacred time of a woman's existence on earth. A time when she can at last put aside the stresses of her younger years and discover the deeper meanings she has sought.
This book illuminates the experience of menopause showing how the actual event can come not only as the onset of aging and decline, as some people feel, but access to a new and beautiful way of life. Deep eternal beauty that comes with age is reintroduced, along with beauty that makes itself visible by virtue of its innate power and unique insight. Women learn the importance of marking and paying tribute to this extraordinary passage that leads into this spiritual time of a woman's life.
Lynn Andrews is the New York Times and internationally best-selling author of the Medicine Woman Series, which chronicles her three decades of study and work with shaman healers on four continents. Her study of the way of the sacred feminine began with Agnes Whistling Elk and Ruby Plenty Chiefs, Native American healers in northern Canada. Her quest for spiritual discovery continued with a Shaman Curendera of the Mayan Yucatan; an Aboriginal woman of high degree in the Australian Outback or Nepalese healer in the foothills of the Himalayas. Today, she is recognized worldwide as a leader in the fields of spiritual healing and personal empowerment. A shaman healer and mystic, Ms. Andrews is widely acknowledged as a major link between the ancient world of shamanism and modern societies thirst for profound personal healing and a deeper understanding of the pathway to enlightenment.
She is initiated as a member of the Sisterhood of the Shields, 44 women who are healers from cultures as diverse as Panama, Guatemala, Australia, Nepal, North America and the Yucatan. Remaining hidden, the Sisterhood has appointed Ms. Andrews as their public messenger. In addition to her Medicine Woman Series, she has written an additional 19 best selling books and workbooks about her work with these women and their unique and deeply profound teachings. Passed from generation to generation, their teachings, born of the sacred feminine, has been practiced, guarded and handed down from shaman to apprentice, mother to daughter, for over 5,000 years.
Lynn is graciously giving our viewers a free gift. Get your free gift here:
You can find out more about Lynn Andrews @ Lynnandrews.com
If you would like to purchase Lynn's book click the link here: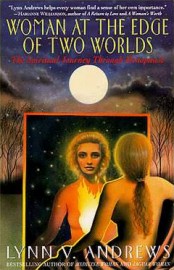 Click on the Whole Life Living Show word below to be taken to Blab to Subscribe for Monday:
Tags: Health & Wellness, Lynn V Andrews, Medicine Woman Series, Menopause, Native American Healers, Shaman Healer, The Whole Life Living Show, Whole Life Living TV Network