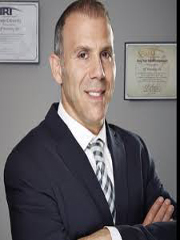 What Chiropractic is Really About | Dr. Jeff Rosenberg joins us on Whole Life Living Show Tuesday November 17, 2015 12:00 pm PST, 1:00 pm MST, 2:00 p, CST, 3:00 pm EST.
Dr. Jeff Rosenberg is a leading nationally board-certified chiropractor serving the New York area. He was born and raised on Long Island, New York and pursued his education at Life College Of Chiropractic in Marietta, Georgia and graduated in March of 1993, and started practicing in November of 1993.
Dr. Rosenberg treats neck pain, headaches, back pain, sciatica, disc herniations and bulges, stenosis, rotator cuff strains, tennis elbow and golfer's elbow, carpal tunnel syndrome and plantar faciitis. Dr. Rosenberg is one of the only doctors in the United States who is certified in 3 safe gentle and proven techniques, Graston Technique, Active Release Technique, and Cox technique.
> The combination of these three techniques along with 22 years of clinical expertise ensures that Dr. Rosenberg can alleviate your pain and end your suffering so that you can live in your full potential in your body, business and relationships! Dr. Rosenberg is one of the few doctors in the United States to work at the Ironman Triathlon and the Wall Street Decathlon where he treated elite level professional athletes to help increase their strength, endurance and overall performance. Dr. Rosenberg has also treated professional athletes from the NFL and the UFC.
> Dr. Rosenberg has spoken at Harvard University and has appeared on many media outlets across the world. Dr. Rosenberg currently resides on the Upper East Side of New York City and during his free time he likes to travel, workout with weights, cardio, Brazilian Jiu Jitsu and loves to eat organic and whole foods.
Tags: 3 Safe Proven Chiropractic Techniques, Chiropractic, Chiropractic Care, Chiropractic Education, Dr Jeff Rosenberg, Dr Jeff Rosenberg Media Outlets, Harvard University Speaker, sherry gideons, Sports Chiropractic Care, Whole Life Living, Whole Life Living Show, Whole Life Living TV