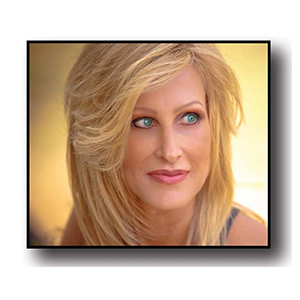 Whole Life Living Weight Loss Coaching Program
Product Description
Whole Life Living Weight Loss Coaching Program
Helping People to Embrace a Healthy Lifestyle
Are you READY to CREATE YOUR BEST SELF?
Where are you now? Where do you really want to be?
Body Image Issues? What does that picture look like?
Not enough energy? Not enough time?
What is your #1 areas of struggle with your health right now?
Program includes: Nutrition – Health – Weight loss Mindset Programming –
Personal Development – Establishing New Habits
The Whole Life Living Weight Loss Coaching Program is about focusing on reprogramming the old beliefs, habits, and actions that have led you to your current health results. It's all about how you connect with that person on the inside, not the one you see in the mirror. Success is an inside game, and it cannot be sustained if it is faked. True success and fulfillment is about learning how to give yourself what is life serving and life giving first. It's about installing a New improved health and wellness "personal operating system", that will produce predictable, proven, lasting, sustainable results for whole health and weight loss!
I'm going to help you focus on what it is you want vs what you don't want. If you focus on what you don't want, or what you are sacrificing, you don't make the changes to support what it is you do want. If on the other hand, you focus on your healthy eating and exercise goals – i.e. what you do want, which is energy, health, lean muscle, joy and peace then you make lifestyle changes that naturally lead to weightloss as well. Why this program works if you follow it. Because you install the new mindset and the new habits that ultimately change who you are from the inside, which then reflects on the outside!
My inside transformation program will help you develop a solid framework with the exact things you need to do to show up for yourself first, build your positive healthy mindset, re-boot your metabolic engine, and create a clear road map for making your habits permanent for a better quality of life.
Whole Life Living Protocol:

For Sherry's introductory offer only

$497

I'm getting: A $3,000 Dollar value!
Limited Time Offer! 

12 Personal Coaching Calls (30 minute personal health coaching call each week)
12 Week Dream Builder Group Coaching Curriculum – Re-set your mindset! $1500 value
12 week modules that establish a Healthy Lifestyle Plan with new ways to eat, exercise, and address your old limiting paradigms at each stage of your journey
60 Second SOULution Online Exercise Video's for 2XX the results of traditional exercise
Framework For Success
Start with taking full responsibility for your current results
Find your underlying motivation – That personal "why" factor
Set a crystal clear Vision for your health goals and body outcome
Learn step by step simple, highly effective roadmap for health success
Implement tools that support long term NEW healthy behaviors
Planning for success
Receive a weekly module that establishes mindset strategies
Learn the exercise and food basics
Cleanse and Clean the system
Increase daily energy
Get metabolic control of your body
Control Carbohydrate intake, create therapeutic intervention
Supply your body with the extra nutrients it needs
Feel energized, healthy and happy all day!
Freedom Success Tracker with journal, measurements, and calendar
Jump Start Your Goals ~ 10 Day Cleanse Eating Plan
Morning Motivation and Inspirational TEXT to support vibrant health & wellness
A fully Written Healthy Body affirmation treatment that will help re-program your body's set point
Sherry! I'm ready to Create My Best Self!
Sherry's Introductory offer
$497
Limited Time Offer!