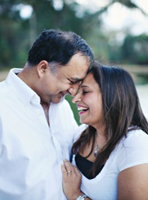 Mastering Your Life By Mastering You | Anil Gupta
Anil Gupta, best selling author of the new book, "Mastering Your Life By Mastering You" joins us on Whole Life Living Show Monday May 2, 2016 1:00 pm PST, 3:00 pm, CST, 4:00 pm EST
Anil Gupta is a popular speaker teaching how to bring joy, happiness, peace and fulfillment to our everyday lives. His topics include: Integrity, Honesty, Relationships to oneself, Relationships to others, How to choose your friends, Overcoming obstacles, Parents, Friends, Becoming Focused, Manifesting Courage, How to deal with disappointments, How to choose relationships wisely, How to succeed, Where fulfillment comes from, How to be happy, Rules for happiness, Human Filters, Gratitude, Forgiveness, In the Now, The past does not equal the future, Magical moments, The Power of Thought, Pain and Suffering, Listening Skills, Being Right, The secret to Success, Fears and their cost and much, much more.
Anil Gupta's live seminars have been so popular, that he has had to produce DVDs to reach more people with his powerful, life changing tools and strategies. He speaks numerous times a year with all over the world. He has his own seminar business with signature seminars that you can only experience with Anil Gupta.
Anil speaks on topics ranging from creating healthy relationships, creating abundance, creating wealth, motivational/inspirational, finding the meaning in life, fulfillment, success, as well healing and health. In short, Anil helps with your life purpose.
BACKGROUND INCLUDES: Keynote Speaker, Relationship Coach (Couples, Divorce Prevention & Mediation, Parent-Child), Executive , Team Building, Management Consultant, Personal 1 to 1 Mentoring, Public Speaking,.)

A FEW QUICK FACTS ABOUT ANIL
♦ Fulfillment can easily be achieved through 3 basic disciplines which Anil call's the 3 G's :-
1. You have to grow emotionally, physically, mentally and spiritually.
2. You have to give – your gift, time, love, energy, passion and money.
3. You have to have gratitude.
♦ Anil has over 24 years of experience as a Personal Empowerment Coach and a unique ability to get to the heart of the matter in a very short time.
♦ One-on-One Coaching and Personal Empowerment Seminars provide management teams & individuals with all the knowledge required to transform their lives immediately, through a proven formula that has developed through the years.
♦ Anil has been personally trained by Tony Robbins.
♦Awareness is the fundamental discipline that needs to be mastered to live a life of passion, joy and fulfillment. Awareness provides Clarity.
♦ It is the rapid speed at which results are obtained which sets Anil apart from others in his field – Guaranteed , Immediate and Lasting Results !
♦ Anil has a loyal Facebook and Twitter fan base and have many video testimonials of results that have been achieved.
♦ Originally from London, Anil now lives in Orlando, Florida with his beautiful wife and 2 children who are enthusiastically involved with him in facilitating Personal Empowerment seminars. We all make a difference and love to serve others.
Anil's BACKGROUND INCLUDES: Relationship Coach (Couples,Divorce Prevention & Mediation, Parent-Child), Executive , Team Building, Management Consultant, Personal 1 to 1 Mentoring,Public Speaking,Keynote Speaker.
Anil welcomes all invitations to connect! (OpenNetworker, I never IDK, LION 15M+)
Connect on Linkedin via ►►► Anil@AnilGuptaInspires.com ◄◄◄
Specialties:♦ Personal Empowerment Seminars
♦ Motivational Speaker
♦ Personal Coach
♦ Group Coaching
♦ Mentor
♦ Personal & Professional Growth Consultant
♦ Individual Consultations
♦ Corporate Seminars
♦ Team Building
♦ Keynote Speaker
No Description
Please Click the link below to subscribe to the show.
Tags: Anil Gupta, Anil Gupta Inspires, Be Happy Now, Fulfillment, Immediate Happiness, Mastering Your Life By Mastering You, sherry gideons, The Whole Life Living Show, Whole Life Living