Louis Sheppard, says that It was a crazy-high number of weight that finally did it. Three-hundred and fifty pounds to be exact; that was what my body from head to toe weighed when stepping onto my home scale. It got me scared! It got me thinking. It got me doing. Scared! Think! Do! That was the action plan that would move me into a new lifestyle that I hoped would save my wife and kids from dealing with any medical issues that my obesity could weigh down on them; and it was for me too. My family looks to me for support and guidance on so many levels and now I was facing my own challenge: How would I tip the scales in the other direction I asked myself?
I headed to a web site that was complete with information on diet and exercise (http://bodybuilding.com). My wife, God bless her! joined me on my new journey and lifestyle plan. Two weeks into our journey and our new way of living the life we were born to live, a close friend died of a sudden heart attack. He was 37 years old. I was deeply affected by his death. I thought of how I would be turning 40 soon and I realized that my weight was increasing of a similar way that my friends had increased. It caused me to get clear about what I wanted and How I wanted to live my life. The awareness of my friends plite, and my own struggle with obesity caused me to kick my eating plan into a higher gear. I followed Cuban-born Lee Labrada, who has a fitness and diet web site and decided to sign on to a 3-month diet and began working out. After that I started training with Jon Buettner over at Big Jon Fitness  and I began to see my friend Denny Chang, who died, was hovering over my exercise equipment, cheering me on. Everyone called him Tis. I began to call that voice on my weights the Tis Effect. He is my guide, and I move so that he can live on in me; Healthy. For the last year, I have watched my body fat burn into muscle. I dropped a hundred pounds and I am not stopping, but most important I have found a voice in helping others. I truly believe that anyone can make changes by just committing to this formula: Scared, Think, Do, and follow through.
Louis J. Sheppard from Queens NY, lives in Boise ID, with wife Jamie Sheppard and 2 kids JaMarcus (7 boy), and Brooklyn (1 girl).   Louis is a financial advisor with Wells Fargo Advisors, LLC.  He represents 3 things in life now; Faith, Fitness, & Finance.  These 3 areas all have 1 thing in common, you need a plan.  His movement right now is to inspire someone every day.  Louis is on the school board at St. Joe's Catholic School, where his son attends.  He started teaching them about money in his 1st grade class.  He says, It's never too early to teach the kids about money. Also, it never too late to educate yourself about you own financial matters.  You can find me on LinkedIn.   Outside of his career, fitness is very important to him as well.    Walking around at 350lbs it can take a toll on you and the family.  He transformed his body because he wanted to live, but he did it at a cost.  Louis states, he lost a childhood friend of a heart attack who was only 37 years old.  He trains hard for that reason, and because of that he lost 105lbs; looking to do his 1st bodybuilding show November 8 at the Idaho Cup, and his goal is to be the next spokesman for http://bodybuilding.com.  They help changed my life.  I'm doing this in honor of my friend Dennis "Tis" Chang.  Like my Facebook at, The Tis Effect. or follow me on twitter @LouisJSheppard.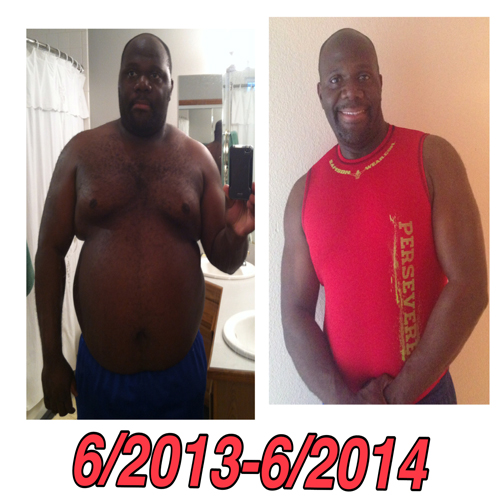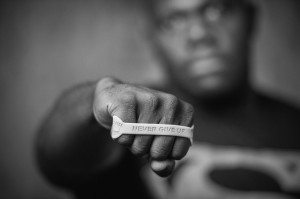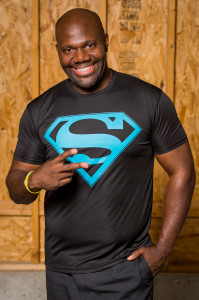 Thank you Louis for joining me on Whole Life Living Radio. In addressing our last caller on the show, disassociation is a way of bringing peace. You are a Rock Star Louis and I support your journey!
Tags: Big Jon Fitness, Bodybuilding.com, Louis Sheppard, Louis Sheppard & Jon Buettner, Louis Sheppard & Lee Labrada, sherry gideons, Tis Effect, Transformation, transformational leaders, Weight Loss, Whole Health Transformation