Get Unstuck!
The Simple Guide to Restart Your Life
John Seeley, M.A.
In this video you John answers all your questions: Are you feeling stuck? Do you sometimes feel like you're stumbling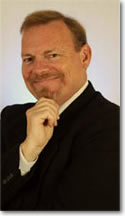 along in the dark…or searching for something you just haven't quite created in your life? Is there something that seems to be out of reach? What's keeping you stuck? Break free and begin living the life you really want, with Get Unstuck! The Simple Guide to Restart Your Life.
" Get Unstuck! is a great reference for anyone looking to free themselves from the obstacles in their lives." –Deepak Chopra, Author, How to Know God
"In this thought-provoking book, John offers simple ways to change your attitude about life, and powerful tools to move past whatever has kept you stuck."—Mark Victor Hansen, Author, Chicken Soup for the Soul
"John Seeley has written a useful book that can benefit anyone. There are always times when the ability to get 'unstuck' is what is needed most."—H. Ronald Hulnick, Ph.D., President, University of Santa Monica
Whether you are new to the process of self-discovery or someone who has already begun their journey inward, John gives practical techniques to assist you in the process of getting unstuck, reclaim a greater sense of personal power, and create the life you are truly meant to live!
John Seeley is a #1 Best-selling Author, International Motivational Speaker, Radio Host and Life Coach, John Seeley has been called Dr. Phil with Soul, He is a much sought after speaker, with a following in 43 countries around the world.
John grew up the youngest of five children in the Midwest. He lived a normal life until he found his best friend after he committed suicide. His life became a roller coaster and finally after many years of searching, he discovered how to rebuild his life. Now he helps others to rebuild theirs with grace a lot less struggle than he had.
John holds an undergraduate degree in Business and a Masters Degree in Psychology, and is the No.1 best –selling author of Get Unstuck! The Simple Guide to Restart Your Life, Get Unstuck for Kids! A Fun, Interactive Guide to Empower Your Child for Life and his latest Keep On Believing, Stories of Inspiration, Courage and Triumph. He has been featured in the New York Times, the Los Angeles Times, the Chicago Tribune, Woman's world Magazine, the Hong Kong Trader, and numerous other publications and on radio and TV stations around North America.For more information go to www.getunstuck.com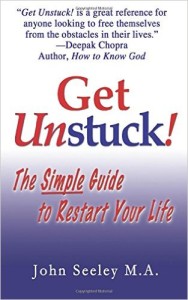 Click on the the Whole Life Living Show word below to be taken to Blab to subscribe for Monday.
Tags: #TheWholeLifeLivingShow, Get Unstuck, John Seeley, sherry gideons