Reverend Mike McMorrow of Center for Spiritual Living in Granada Hills California. One of Mike's favorite songs growing up was The Long and Winding Road by the Beatles. Little did he know this song would reflect path of his Spiritual exploration. Join this self-proclaimed military brat turned carpenter, contractor turned minister as he uses the building trade metaphor a tool of living your best life now!
Blue Color Spirituality An antidote for the work!
We will be discussing, "Finding God that works." WHY? are we going to do something?
For more information about Center for Spiritual Living Granda Hills visit: CSLGH website http://www.cslgh.com or Visit CSLGH on Facebook: http://www.facebook.com/csl.granadahills?ref=br_tfi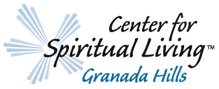 Sunday Services 9:00 & 10:30 am
Meditation 10:00 am
17622 Chatsworth St. Granada Hills, California
(818) 363-8136
http://wholelifeliving.com/finding-god-that-works
Tags: Blue Color Spirituality, Finding God that Works, Living Your Best Life Now, Metaphysics, Mike McMorrow, Reverend Michael McMorrow, sherry gideons, Spirituality, Why are we going to do something