Creating A Side Hustle While Working And Traveling Full Time | Karen Kieffer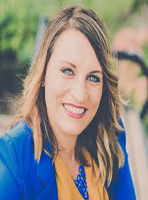 Founder and CEO of Tranformation Guru's, Karen Kieffer serial entrepreneur, investor and philanthropist dedicated to helping Coaches create profitable practices so they can build their dream business and live their ideal life joins us on Whole Life Living Show Monday May 9, 2016 1:00 pm PST, 3:00 pm, CST, 4:00 pm EST
If you realize your corporate career does not define you and your looking for more to fulfill or challenge other parts of your soul, look no further then Karen Kiefer who continues to succesfully grow and create business after business all while working and traveling fulltime.
During this transformational discussion Karen Kieffer will hekp you:
Determine a business idea to add fulfillment to your life.
Make the most of your time to manage your career, a side job, and your personal life.
Set goals to make sure you are living life to its fullest potential.
And Much, much more!
About Karen Kieffer: Founder and CEO
Karen is a serial entrepreneur, investor and philanthropist dedicated to helping Coaches create profitable practices so they can build their dream business and live their ideal life. After years of producing millions is sales for other organizations Karen realized it was time to apply this expertise to her own business and help others learn how they can do the same. After working with a variety of coaches and mentors that helped Karen skyrocket her income, profit and growth Karen realized how critical the role of a coach is in every successful entrepreneurs business. With this in mind Karen founded Transformation Gurus, a company that specializes in helping individuals find their ideal coach and coaches build their platform and increase their profit. Transformation Gurus is the Premier matchmaking service for Coaches in the areas of Life, Business, Health & Fitness, Financial, Spiritual, Divorce, Career & Executive, and Group (Mastermind) to connect with individuals that are ready to live their best life, create a breakthrough and never look back!
Contact Karen Kieffer 

Website: http://transformationgurus.com
cell: 612-875-8990
Email: karen@transformationguru.com
LinkedIn: TransformationGurus
Facebook: Transformationgurus
Twitter: @Transformgurus
Instagram: @Tranformationgurus
Please click on the show below to Subscribe to the show
https://youtu.be/ux-eXXkf5Yw?list=PLHZCdOnyL2oRMgqg7WlV9oWjZHyOYFVKM