Join me Tuesday August 19, 2014 at 10:00 am PST as Judy discusses her book, "Say YES! to Life: How to Live Life and Love IT!" If you long for your true self to be expressed, if you want the balls and guts to stand up for your life and live it authentically, powerfully and in balance, this book is meant for you. Various approaches and techniques from personality profiles, assertiveness points, Ki Exercises, as well as Judy's story of overcoming cancer twice using mind power and many are a few of the practices suggested in her book that have kept Judy healthy and happy for over 30 years.
"Yes! is the most practical book I've seen on how to develop and strengthen your Ki energy along with ways to harmonize your mind, body and sprit to achieve good health and flow in you life. Say YES!"  Dr. Al Siebert, author of The Survivor Personality, and Resilency Advantage  
For over 25 years Judy has been a writer, author, professional speaker, spiritual counselor and Cancer Survivor. 

She helps people connect and communicate using their personality style, body language and awareness of their energy or what they are saying without speaking a word. Immediate results, and effective communication increase the bottom line and attract the kind of customers and lifestyle you want to create. 

As the author of "Say YES to the Life: How to Live Life and Love It" She gives people the tools to effectively connect, and communicate a healthy, loving and fulfilling life. 

Introducing people to effective communication in companies and organization helps them connect and communicate more effectively, increasing productivity and comrade. As the Minister of 

The Spiritual Enrichment Center of the White Mountains is where she helps to increase the energy and positive thoughts in the White Mountains. Her goal is to individuals understand and use positive spiritual principles to bring their dreams into reality for their personal growth and fulfillment and for the good of the community as a whole. 

As a professional speaker she shares her expertise from coast to coast with various associations, businesses and organizations.
Some of her clients are: 
Unity of the White Mountains, Spiritual Living Center of Salt Lake City, Utah. Unity of Beaverton, 
US Navy, Utility Associations, Hallmark Inn Corp, Intel, Pacific Corp., Lawyer Groups, Nurse Associations, Hospital Associations, Colleges and Universities and the Governor's Inter-agency of Washington State. Various Churches and study groups.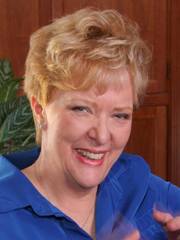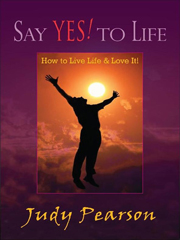 Judy can be reached at:
 Judy Pearson
Spiritual Enrichment Center of the White Mountains
Raising the vibration of the planet one person at a time.
3360 W Old Linden Rd
Show Low, AZ 85901
928-251-2533
website: judyspeak.wix.com/secenterwm or http://.judyapearson.com